More and more online doctor services are emerging. Let's take a look at this correspondence of a BPH patient and an online Urologist (below). Firstly, as you can see, the answers are generic. Secondly, he received a grocery list of possible issues and treatments. Thirdly, it seems that the online doctor is confusing between Benign prostatic hyperplasia (BPH) and Urge incontinence??.
To sum it up, an online doctor can't replace a visit at the Urologist's or PCP's clinic.
(TL;DR) Avoid online doctor services and don't try to save money on your bladder.
---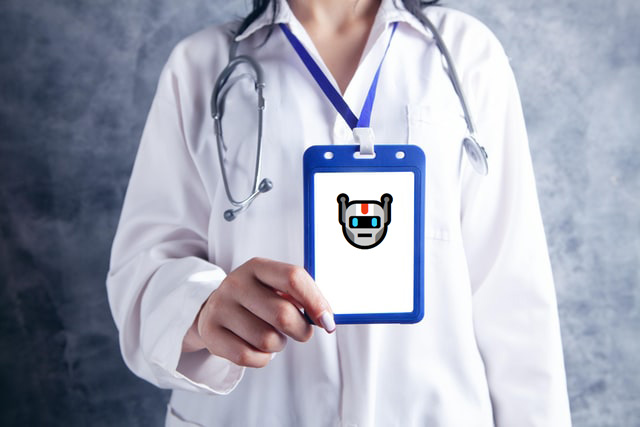 BPH Patient: I am a 58 years old male. Why does it take me a long time to pee recently? No burning sensation. Urine is not coming easily. Slow urine flow.
Doctor ###### replies:
Hello, my name is Dr #####, thank you for your question. I am a qualified MD with 13 years' experience, and I am happy to work with you on this.
You should approach a doctor for this.
There are several types of male incontinence like Stress incontinence, Urge incontinence, Overflow incontinence and Functional incontinence.
Causes for incontinence are:
Small functional bladder capacity (FBC): In other words, the bladder is able to contain only a small volume of urine,
Detrusor Overactivity: the muscle of the bladder is hyperactive, causing inappropriate urination.
Sleep disorders: such as sleep apnea and sleep walking, etc. can lead to this.
Medications: certain medications can cause this.
UTI: urinary tract infection can cause this.
Urinary tract stones
Neurological disorders

Consult a Urologist for this.
A urologist needs to investigate to find the cause of your incontinence. You need to be examined thoroughly for this. In addition, besides tests like Urine Culture and sensitivity, you also need tests like Uroflow, Ultrasound, IVP, cystoscopy and voiding cystography. You should discuss these tests with your doctor

You need to take some active steps to combat such habits:
Pelvic exercises: Kegel exercises should be done.
Link: https://medlineplus.gov/ency/patientinstructions/000141.htm
Biofeedback exercises.
Behavior modifications: Like going to the bathroom at fixed times, drinking less fluids, holding on to the urine as far as possible till the time is appropriate.
These steps will help you, but you need to see a Urologist for this.
Hope I have been able to clarify the situation for you and helped in resolving your query. If you need more help, please let me know so l can continue to assist you.
Thank you and I wish you the best of health – stay safe!
---
Conclusion:
An online chat will never replace a real face-to-face visit with a Urologist or Gynecologist. It is better to arrive prepared. That is to say, share objective data with your doctor. Such as: bladder diary and uroflow charts. Your health care provider will very much appreciate these. And, like this, your complaints can be assessed scientifically as symptoms.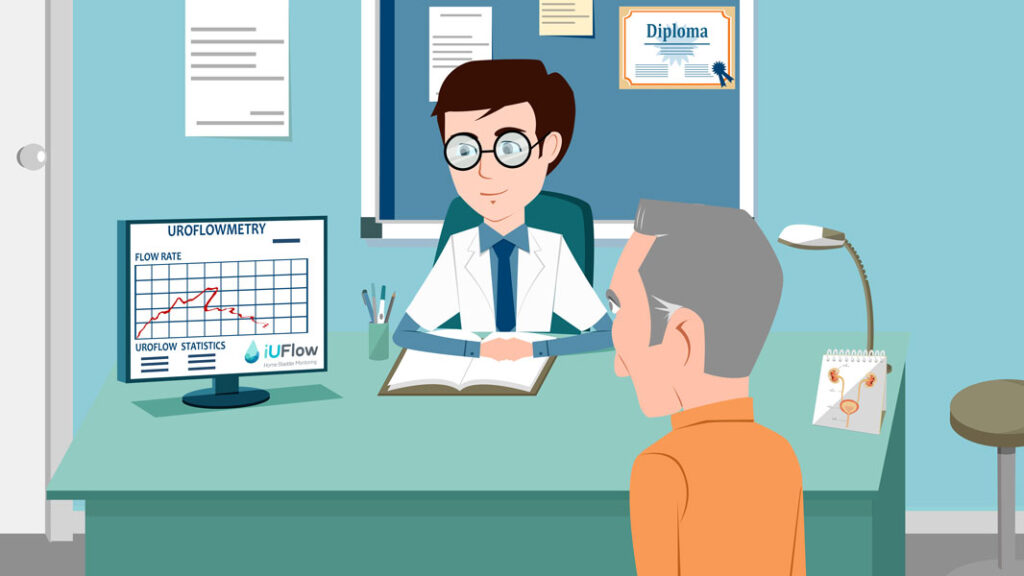 Monitor your issue with iUFlow home uroflow and Bladder diary app. Your doctor will appreciate the data and will be able to better tailor the treatment for you.
---
Simple to use but very effective
I found this flow meter by accident and so pleased I did. It helped tremendously to have an accurate record to present to the consultant.
---
Contact us for more information regarding iUFlow or with any question about interpretation of uroflow results. Uroflow Test at home
Learn more:
Weak Urine Flow? A sign of BPH for men?