Download iUFlow bladder app to your phone or tablet
iUFlow is available for free in the App Store and Google Play.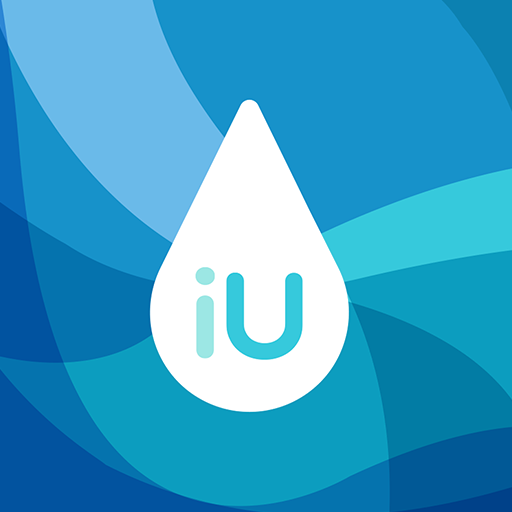 iUFlow app is a fully automated voiding / bladder and stool diary. Certainly, the easiest way to log and track toilet trips.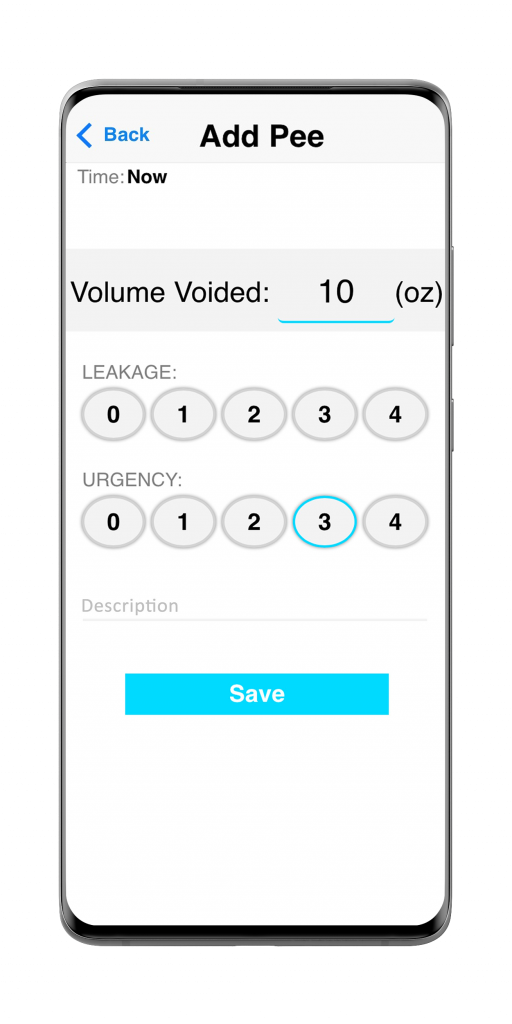 In other words, the urine log app enables the recording of intake and output (urine) to track bladder activities, as well as recording bowel movement. For example, as you might need also a poo diary app, a Bristol chart is available (for instance, to normal, constipation, diarrhea etc.) for a perfect digestive tracker and poo journal.
In short, keep track of your bladder and bowel movements easily. Have it on your mobile, then easily share the diary with your doctor. A complete urine log or a bathroom log is a basic source of data for treatment.
Bladder app. Because better the data, means better the treatment.
In addition, you can use the Bladder Diary App as a comfortable water/urine reminder during the time of completing your electronic bladder diary. Log pee on iPhone or any Android system.
To sum up, a detailed bladder diary may be important and useful. Above all, monitoring health issues related to kidneys, sleep behaviors, the cardiovascular system, prostate enlargement, urinary incontinence, and Lower Urinary Tract symptoms (LUTS).
Questionnaires: 📓 Urology IPSS Prostate Score: BPH Symptoms Score. Calculate International Prostate Symptom Score (IPSS) in patients with prostate enlargement, especially benign prostatic hyperplasia (BPH). Above all, the IPSS questionnaire is based on the answers of seven questions concerning urinary symptoms severity and quality of life. To sum up, your total score is added to the bladder diary information and charts, making it easy for the healthcare provider to track the symptoms.
🚽 Moreover, you can always combine the iUFlow bladder diary app with a urine flow test in clinic or at home. That is to say, a complete iUFlow report includes information on: urination bowel movement, drinks and urine flow rate information, will provide your physician all they need for a better diagnosis and treatment.
"I have been suffering from repeat UTIs and the Dr wanted me to monitor my urination frequency and I found this App. So far, it's been simply and easy to use, and the data chart is great. Overall, a very good bladder app."
iUFlow bladder diary app can produce urination log on iOS 12 or later and Android 7 (Nougat) and above.
Therefore, the mobile devices that officially compatible are these:
iOS
iPhone 14 (iOS 16.3)
iPhone 14 Plus (iOS 16.3)
iPhone 14 Pro (IOS 16.3)
iPhone 14 Pro Max (iOS 16.3)
iPhone 13 (iOS 16.3)
iPhone 13 Mini (iOS 16.3)
iPhone 13 Pro (iOS 16.3)
iPhone 13 Pro Max (iOS 16.3)
iPhone 12 (iOS 16.3)
iPhone 12 Pro (iOS 16.3)
iPhone 12 Pro Max (iOS 16.13)
iPhone 12 mini (iOS 16.3)
iPhone 11 (iOS 16.3)
iPhone 11 Pro (iOS 16.3)
iPhone 11 Pro Max (iOS 16.3)
iPhone XR (iOS 16.3)
iPhone Xs (iOS 16.3)
iPhone Xs Max (iOS 16.3)
iPhone X (iOS 16.3)
iPhone 8 (iOS 16.3)
iPhone 8 Plus (iOS 16.3)
iPhone 7 (iOS 15.6)
iPhone 7 Plus (iOS 15.6)
iPhone 6s (iOS 15.6)
iPhone 6s Plus (iOS 15.6)
iPad
iPad 9th generation (iOS 16.1)
iPad 2019 (7th gen) (iOS 16.1)
iPad Pro 12″ (2nd Gen) (iOS 16.1)
iPad Pro 10.5″ (2nd Gen) (iOS 16.1)
iPad Pro 12″ (iOS 16.1)
iPad Pro 9″ (iOS 16.1)
iPad 9.7″ (2017) (iOS 16.1)
iPad Mini 5 (iOS 16.1)
iPad Mini 4 (iOS 15.6)
iPad Air (3rd gen) (iOS 15.6)
iPad Air 2 (iOS 15.6)
Android
Google Pixel (Android 10.0.0)
Google Pixel XL (Android 10.0.0)
Google Pixel 2 (Android 11.0.0)
Google Pixel 2 XL (Android 11.0.0)
Google Pixel 3 (Android 12.0.0)
Google Pixel 3 XL (Android 12.0.0)
Google Pixel 3a (Android 11.0.0)
Google Pixel 3a XL (Android 11.0.0)
Google Pixel 4 (Android 13.0.0)
Google Pixel 4a (Android 13.0.0)
Google Pixel 4 XL (Android 13.0.0)
Google Pixel 5 (Android 13.0.0)
Google Pixel 6a (Android 13.0.0)
Google Pixel 7 (Android 13.0.0)
Google Pixel 7 Pro (Android 13.0.0)
OnePlus 5** (Android 7.1.1)
OnePlus 6* (Android 9)
OnePlus 6A1 (Android 11.0.0)
OnePlus 6T (Android 11.0.0)
One Plus 7 (Android 9)
One Plus 7 Pro** (Android 11.0.0)
OnePlus 7T** (Android 11.0.0)
OnePlus 8T** (Android 11.0.0)
One Plus 8Pro** (Android 11.0.0)
OnePlus 9 5G (Android 11.0.0)
One Plus Nord N10 5G (Android 10)
OnePlus Nord N100** (Android 10)
OnePlus Nord N200 (Android 11.0.0)
OPPO A52 (Android 11.0.0)
Redmi Note 8 (Android 10)
Redmi Note 8 Pro (Android 11.0.0)
Redmi Note 9 (Android 11.0.0)
Redmi Note 9 Pro (Android 10)
Redmi Y1 Lite* (Android 7)
Redmi Y1* (Android 7.1.2)
Redmi Y2 (Android 8.1)
Reno 2F** (Android 9)
Samsung Galaxy A10 (Android 11.0.0)
Samsung Galaxy A10e (Android 11.0.0)
Samsung Galaxy A10S (Android 10.0.0)
Samsung Galaxy A11 (Android 11.0.0)
Samsung Galaxy A12 (Android 11.0.0)
Samsung Galaxy A13 ( Android 12.0.0)
Samsung Galaxy A13 5G (Android 12.0.0)
Samsung Galaxy A20e (Android 12.0.0)
Samsung Galaxy A20 (Android 11.0.0)
Samsung Galaxy A20S ** (Android 11.0.0)
Samsung Galaxy A21S (Android 11.0.0)
Samsung Galaxy A30 (Android 9)
Samsung Galaxy A30s (Android 11.0.0)
Samsung Galaxy A31 (Android 11.0.0)
Samsung Galaxy A32 (Android 11.0.0)
Samsung Galaxy A50 (Android 11.0.0)
Samsung Galaxy A51 (Android 11.0.0)
Samsung Galaxy A70 (Android 9)
Samsung Galaxy A71 (Android 11.0.0)
Samsung Galaxy M30 (Android 8.1)
Samsung Galaxy Note 5 (Android 7.0.0)
Samsung Galaxy Note 8 (Android 8.0.0)
Samsung Galaxy Note 9 (Android 8.1)
Samsung Galaxy Note 10 (Android 10.0.0)
Samsung Galaxy Note 10+ (Android 10.0.0)
Samsung Galaxy Note 20 5G (Android 11.0.0)
Samsung Galaxy Note 20 Ultra 5G (Android 11.0.0)
Samsung Galaxy S5 (Android 6.0.1)
Samsung Galaxy S6 (Android 7.0.0)
Samsung Galaxy S7 (Android 8.0.0)
Samsung Galaxy S8 (Android 7.0.0)
Samsung Galaxy S8 (Android 7)
Samsung Galaxy S8+ (Android 8.0.0)
Samsung Galaxy S8 Active (Android 8.0.0)
Samsung Galaxy S9 (Android 8.0.0)
Samsung Galaxy S9+ (Android 9.0.0)
Samsung Galaxy S10 (Android 9.0.0)
Samsung Galaxy S10+ (Android 9.0.0)
Samsung Galaxy S10e (Android 9.0.0)
Samsung Galaxy S20 (Android 12.0.0)
Samsung Galaxy S20 5G (Android 12.0.0)
Samsung Galaxy S20 FE 5G (Android 12.0.0)
Samsung Galaxy S20+ 5G (Android 12.0.0)
Samsung Galaxy S20 Ultra (Android 12.0.0)
Samsung Galaxy S20 Ultra 5G (Android 12.0.0)
Samsung Galaxy S21 (Android 12.0.0)
Samsung Galaxy S21 5G (Android 12.0.0)
Samsung Galaxy S21+ 5G (Android 12.0.0)
Samsung Galaxy S21 Ultra (Android 12.0.0)
Samsung Galaxy S22 (Android 13.0.0)
Samsung Galaxy S22 Ultra (Android 13)
Samsung Galaxy S23 (Android 13)
Samsung Galaxy S23+ (Android 13)
Samsung Galaxy S23 Ultra (Android 13)
Samsung Galaxy Tab Active4 Pro 5G ( Android 12)
Samsung Galaxy Tab ActivePro 10.1 ( Android 11)
Samsung Galaxy Tab A 8.0 2017 (Android 8.1.0)
Samsung Galaxy Tab A7 Lite (Android 11.0)
Samsung Galaxy Tab A7 LTE (Android 11.0)
Samsung Galaxy Tab A7 non-LTE (Android 11.0)
Samsung Galaxy Tab A8 Lite** ( Android 11.0) **
Samsung Z Flip 3 5G (Android 11.0.0)
Samsung Z Fold 2 5G (Android 11.0.0)
Samsung Z Fold 3 5G USA (Android 12.0.0)
"I was just diagnosed with IC and I have to keep track of my output to see if the medications are helping. I do not have the flow device, but the diary app for android still works for keeping up with output and follows the exact same spreadsheet that the doctor gave me. "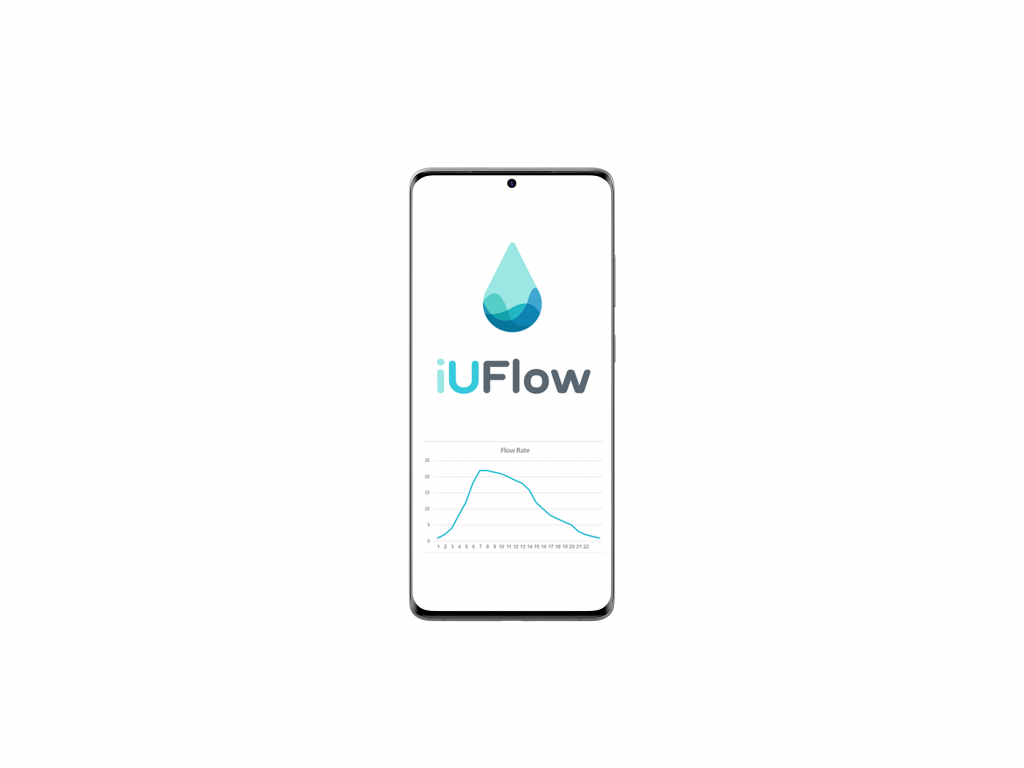 ---
Install iUFlow bladder diary on your mobile.
iUFlow Voiding Diary is available for free in the App Store and Google Play Store.
(*iUFlow Uroflow is optional)