Test at Home
1. Place iUFlow Uroflow on the toilet bowl
2. Urinate into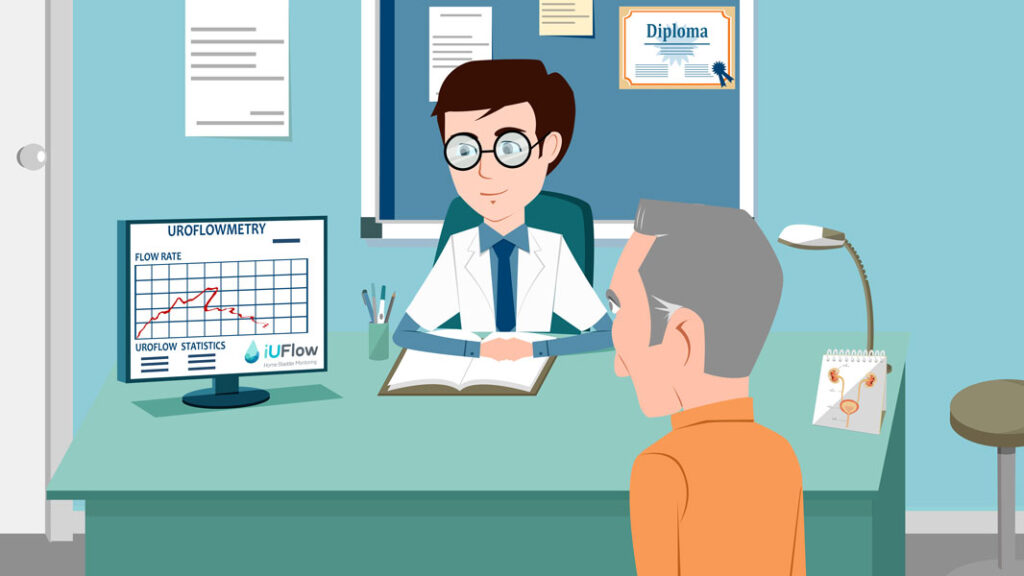 3. Share the results with your doctor or PT
---
Uroflow in 3 Easy Steps. Get a clinically validated picture of your bladder behavior.
iUFlow Uroflow PRO- Wireless and Disposable Uroflowmeter
FREE Shipping in the US
HSA/FSA Accepted
Test at Home Uroflow in 3 Easy Steps. Remote Bladder Monitoring Improves Diagnosis and Treatment.
iUFlow is a Uroflowmeter for home use which eliminates the need for direct handling of urine. With iUFlow, there is no need to write down the urination volume; an easy-to-use app does it for you! Uroflow in 3 Easy Steps
Trusted by doctors. ⭐⭐⭐⭐⭐ Rated by patients.
Fully automated voiding diary
No need to clean
Easy to use
For both men and women
Saves you time and money
Use it for: 4 Weeks From First Use or 60 Urination Sessions

Why is home uroflow better and preferred by both patients and doctors ?
Home uroflow can help urologists make better decisions in patient care. A 2021 study of 625 patients showed that measurements performed at home provide a better and more realistic assessment of true bladder behavior. This is based on the use of the device, which assists in capturing individual voiding variability.
To sum up, a review of more than, 19000 flow rates using an accurate home uroflow device demonstrates that voiding parameters vary from day to day, through the day, and get worse with age. Read more (The Journal of Urology). The full study is – Male Voiding Behavior: Insight from 19,824 At-Home Uroflow Profiles.